Reng Group
Gewerbepark 33
93333 Neustadt / Donau
Germany
Robert Mörtl
Sales Manager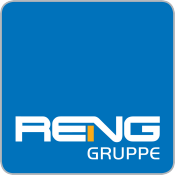 The RENG Group is a medium-sized owner-managed company with around 300 employees and approximately 35 trainees.
As a strong partner in the field of electrical installation, measurement & control and automation technology, the traditional company operates in the chemical, automotive and automation industries all over the Bavarian Area for more than 50 years. The RENG Valve Division was established in 2012 and is working all over Germany with control & safety relief valves.
Due to the wide range of activities, the RENG Group is not subject to the economic fluctuations of individual sectors and business sectors.