M.T.C Limited for Supplying
20 D/1, Yahia Abd El Razek St.
Laselki, New Maadi
Cairo
Egypt
Aya Ibrahim
Executive Manager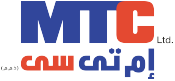 M.T.C Limited is established to complete the services which are provided by Target Engineering Company. Target is established is instrumentation and control working in Oil and gas sector for the last 26 years.
M.T.C Limited acts as a general supplier to supply instruments / electrical stuff for Oil & Gas, Petrochemicals, utilities and industrial sectors.
M.T.C will provide after sales field services (installation, commissioning, calibrations, etc…) by utilizing Target engineering task force.